From: $50.00 / month
Jerksgiving Box
Free shipping over US$75.00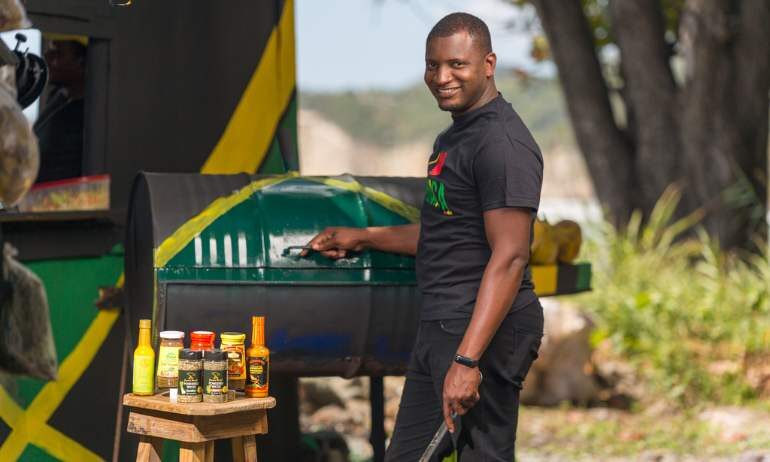 Add some Jerk to Thanksgiving 2022 dinner or all year round. The Jerksgiving box is a special treat for you filled with products you can use to rev up thanksgiving! Items are picked by us to provide you with a hassle free option of having to choose between favourites and arrives straight to your kitchen counter including a selection of top tier, authentic Jamaican jerk sauces made ONLY in Jamaica. Experiment with a selection of new sauces every month and unlock the jerk boss within. That's right! We will help you throw down in the kitchen like it's thanksgiving every month.
In the Jerksgiving Box, you can expect top-tier jerk and pepper sauces from notable Jamaican brands such as Walkerswood, Peppatree, Benlar and MORE.
We also carry new brands that have just touched the market, and you can be the first to sample them. Have you ever tried Mango Scotch Bonnet Pepper Sauce? You can try it and other flavors with the Jerksgiving Box. In this subscription box, you can expect to receive 3 to 15 products along with recipe cards, product samples and more.
EVERY BOX INCLUDES:
Jerk seasoning
Pepper sauce
Sweet Treat
Other Items You May Receive:
Jerk rub, artisan chocolate, oxtail seasoning, chicken seasoning, fish seasoning, brown stew sauce, pickles, dried seasoning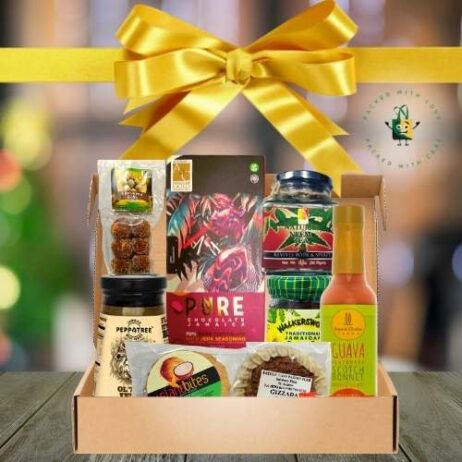 Processing is only 3-5 business days and shipped according to the method chosen. 
Please note all boxes are final sales. No returns or refunds. Kindly note that images are for reference only and therefore products/brands will vary.