From 'Bean To Bar' With Chocollor!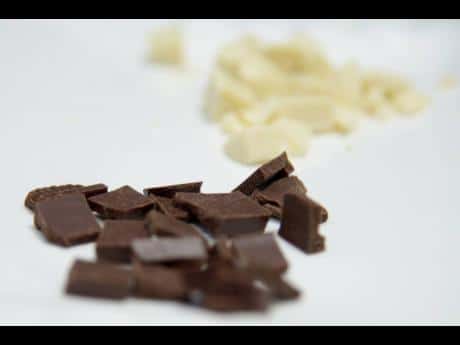 There's one treat that goes hand in hand with the holiday season. We use them as stocking stuffers, advent calendar fillers and steal them from the little ones when we can. No one can resist overindulging on this bittersweet snack, chocolate. This holiday season, give the gift of chocolate with Jamaica's very own Chocollor Chocolates. This brand is Jamaican-owned, sourced and made by Jamaica-born engineer-turned-chocolatier Carl Sharpe.
Sharpe's official work as a chocolatier began when in 2011, while working as an interior contractor, he was diagnosed with stage 1 prostate cancer and told by his doctor to slow down. While Sharpe changed gears, he still felt unfulfilled and decided that he would have liked to learn the art of chocolate making and add something of value to Jamaica. It was then that he turned to chocolate making after his many years of research in an effort to fulfil his dreams.
CHOCOLATE-MAKING PROCESS
"First, I tried to learn to make chocolate from people in Jamaica," but unfortunately there hadn't been an avenue for chocolate making in Jamaica, so Sharpe turned to the great big place of everything, the Internet. He joined a couple of online courses where he expected to learn how to get from bean to bar. When the online courses proved futile and he was given some constructive criticism from a friend regarding his bean-roasting process, Sharpe was able to refine his work and improve the product significantly. "The fact that I'm an engineer helps a lot," he joked. "I can appreciate what the chocolate-making process is all about, the technicality of it all."
Finally, after years of research, guidance from the Jamaica Business Development Centre, JBDC, and invaluable information from the Cocoa Research Centre in Trinidad, he was able to solidify his chocolate-making processes and register his business in 2015.
Chocollor is made with the finest of cocoa beans, 100% Jamaican 'fine-flavoured' cocoa. This sort of bean is only found in the region and is considered of the highest quality because of the combination of soil, climate and surrounding vegetation in which the plant grows. Jamaica is actually one of 13 countries in the world that produces this sort of bean, and according to our very own chocolatier, it's what's used to flavour other beans. So you can be sure you're getting the best of the best with this made-in-Jamaica product.
"We found out the majority of Jamaicans are milk chocolate lovers," so Chocollor happily caters to those of you who prefer the milder flavours; however, they are not skimping on cocoa. "We use about 42% cocoa, which is above the average candy bar." Sharpe is not one to underestimate the Jamaican palate though, and for that, they make two types of dark chocolates to appeal to the taste of those who love the deep rich flavours. "There are still many Jamaicans who love and really appreciate dark chocolate." that's why Chocollor carries both 60 and 70% dark chocolate as well as white chocolate. "We actually found suppliers who've improved the fermentation process," he explained, "so we have a product on the market which will actually have more of a fruit flavour, almost citrusy, not bitter at all," he shared.
For now, Chocollor doesn't have an official distribution network, that's something you can expect to see, later on. However, you can visit them at their Instagram, ChocollorChocolates, or better yet, follow them around on their various appearances, like Food intends to do.http://jamaica-gleaner.com/article/food/20191212/bean-bar-chocollor