$15.00
Portland Jerk Seasoning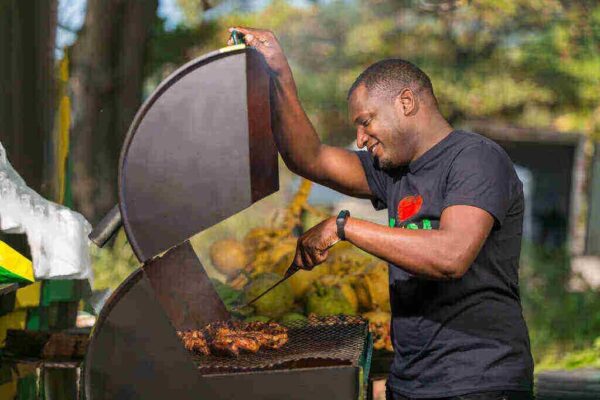 Portland Jerk Seasoning can be used on any meat – chicken, pork or fish. Use one tablespoon of seasoning per pound of meat and leave to marinate overnight in the refrigerator. Place on a grill or bake at medium heat, turning every 2 minutes until cooked.
Jerk seasoning is an indigenous Jamaican creation made from an array of aromatic herbs and spices. Portland Authentic Jerk is located in the hills of Portland and is one of Jamaica's finest Jerk seasoning brands.
Ingredients: Scallion, scotch bonnet pepper, vinegar, salt, pimento, black pepper, garlic, thyme, nutmeg, ginger, citric acid, cinnamon.
Additional Information
| | |
| --- | --- |
| Flavour | Mild, Hot and Spicy |