Revel In Your Roots: Remembering The Windrush Generation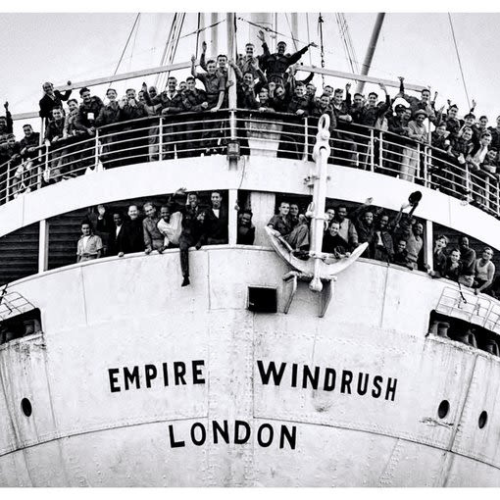 Windrush Generation
The month of February has a lot in store for Jamaicans. Reggae Month and Black History Month are celebrated in the second month of the year; two very key celebrations in Jamaica. This month, Things Jamaican wants to encourage you to revel in your roots and remember all the things from our past that have made us who we are today. Without remembering and honouring our past, we cannot move on to a successful future. One of the most impactful moments of Jamaican history happened after World War II – The Windrush Generation.
The Windrush Generation was a group of people from the Caribbean who were invited to the United Kingdom from the 1940's to the 1970's. After World War ll, the state of Britain's infrastructure was deplorable, and the country lacked sufficient labourers who were willing to do the work of rebuilding. Thousands of Jamaicans and other Caribbean nationals boarded the HMT Empire Windrush, hoping for citizenship, opportunities and a new life.
The Windrush Generation faced significant challenges upon arrival in the UK. Despite being promised citizenship and full rights as British subjects, they faced widespread discrimination and prejudice, particularly in the areas of housing, employment, and education. Many were forced to work in low-paid and unskilled jobs, such as bus and train conductors, cleaners, and hospital porters, and faced difficulty finding decent housing due to systemic racism.
Despite these difficulties, the Windrush Generation persevered and made a significant contribution to the rebuilding of post-war Britain. The people of the Windrush generation united with their common cultural practices which included food and most importantly music. The influence of Caribbean music, particularly Jamaican music is palpable. Modern black British music genres make use of Jamaican rhythms and slang. 
In recent years, the Windrush Generation has received increased recognition for their contributions to British society. The "Windrush Scandal" of 2018, in which it was revealed that thousands of people from the Caribbean were wrongly classified as illegal immigrants and threatened with deportation, brought the issue of citizenship and immigration to the forefront of public discourse. The UK government apologised for the treatment of the Windrush Generation and announced compensation for those affected by the scandal.
The Windrush Generation represents a pivotal moment in British history and a reminder of the impact of Jamaican culture on the world, as well as the ongoing struggle for immigrants.