5 Refreshing Jamaican Drinks to Beat The Scorching Heat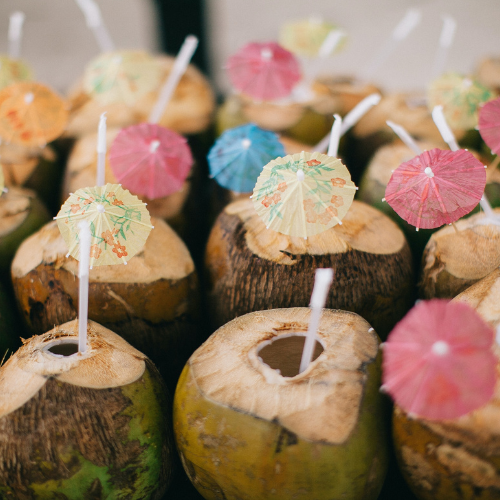 Jamaican drinks to beat the heat.
The place is heating up and the sun is letting its power be felt. Many people look forward to this time of year when the weather warms up but for some of us, the heat can be unbearable. Don't let the heat defeat you in this warm weather! Reach for a Jamaican drink to quench your thirst.
If you're in the mood for a delicious and refreshing drink, why not try one of these Jamaican favourites? These five drinks are perfect for cooling down on a hot day or enjoying with friends at a summer barbecue. Try one of these five Jamaican drinks that are sure to cool you down on any hot day.
Sorrel drink is a popular Jamaican beverage made from the sepals of the sorrel plant, which is also known as hibiscus. The sepals are boiled with spices like ginger and cinnamon, then sweetened with sugar or honey. The resulting drink is tart, sweet, and refreshing, with a deep red colour that looks beautiful in a glass. Sorrel drink is often served during the Christmas season, but it's delicious any time of year.
To make this Jamaican drink, start by boiling the sorrel sepals with ginger and cinnamon until the liquid turns a deep red colour. Then, strain out the solids and sweeten the drink with sugar or honey to taste. Some people also like to add rum or wine to their sorrel drink for an extra kick. Serve the drink chilled over ice, garnished with a slice of lime or a sprig of mint. Sorrel drink is a refreshing and unique beverage that's sure to impress your guests at your next party or gathering.
 Coconut trees grow in abundance in Jamaica. A shortage of coconuts in Jamaica is as likely as pigs taking flight. In Jamaica, there is a "jelly man" on almost every corner. The jelly man will yield his cutlass to break open the juicy coconut and provide you with a straw to sip right from it. Coconut water is often enjoyed straight from the coconut after exercise, or with any meal. The coconut jelly is an extra treat that makes the coconut experience even more pleasurable.
Coconut water is a popular and refreshing drink in Jamaica, especially during the hot summer months. It's a natural electrolyte-rich beverage that's low in calories and high in potassium, making it a great choice for staying hydrated. You can enjoy it straight from the coconut or buy it bottled at most stores. For an extra kick, add a splash of rum or lime juice to your coconut water for a delicious cocktail.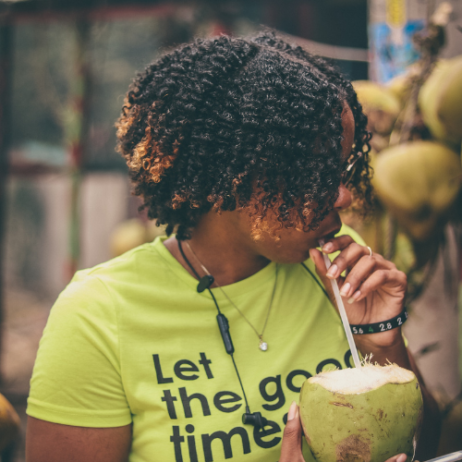 Rum punch is a classic Jamaican drink that is perfect for sipping on a hot day. Made with rum, fruit juice, and a variety of spices, this drink is both refreshing and flavourful. There are many variations of rum punch, but most recipes include pineapple juice, orange juice, lime juice, and grenadine. Some recipes also call for nutmeg, cinnamon, or ginger for added flavour. Serve over ice and garnish with a slice of fruit for a truly tropical experience.
If you're looking for another non-alcoholic option, Jamaican lemonade is a great choice. This refreshing drink is made with fresh lemon juice, sugar, and water. Some recipes also include ginger or mint for added flavour. It's the perfect drink to cool down with on a hot day, and it's easy to make in large batches for a crowd. Simply mix together the ingredients and serve over ice. For an extra special touch, garnish with a slice of lemon or a sprig of mint.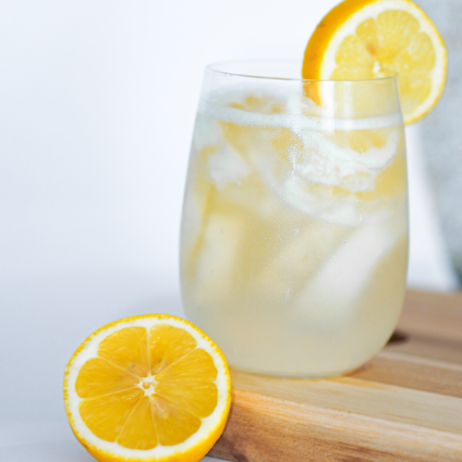 This sweet and tangy drink is made with fresh pineapple, ginger, and lime juice. Simply blend the ingredients together and strain out any pulp for a smooth, refreshing juice. Ginger adds a spicy kick to the drink and also has anti-inflammatory properties, making it a healthy addition to your summer beverage lineup. Serve over ice and garnish with a slice of pineapple or a sprig of mint for a tropical twist.
From sorrel to lemonade, these 5 Jamaican drinks are the perfect way to quench your thirst on a hot day. Discover your new favourite Jamaican drink today!