Things Jamaican Stores Extraordinary Good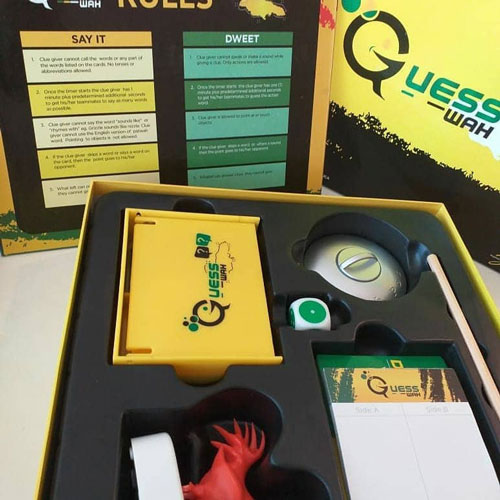 Things Jamaican store is just what you need to experience the exhilarating authenticity of this nation's traditions and way of life, whether you are living on the iconic island or anywhere else on the globe. As a provider of world-class, high-quality commodities, Things Jamaican can boast of its enviable ability to showcase one-of-a-kind products that can be found nowhere else regionally or internationally. The Things Jamaican Store is able to fulfil the desires of discerning individuals who want to capture the magical energy of the island and cement a huge chunk of Jamaica in their hearts. 
Things Jamaican store is a unique retail outlet under the auspices of the Jamaica Business Development  Corporation for twenty (20) years, which serves local, creative manufacturers by providing them with a dynamic marketplace for sale and distribution of their rich range of culturally inspired, handmade products for both locals and visitors.  
If you harbour the desire to acquire more of 'di good yard style tings dem', if you plan on travelling to Jamaica, or if you are simply shopping for exceptional local items, checking out Things Jamaican should definitely be on your bucket list. The store features a euphorium of authentic Jamaican-made products that captivate the uniqueness of our "likkle but tallawah" island.
What aroma conjures up the indelible images that reminds you of the lush vibrancy of the tropics? Lemongrass scented bungalows maybe? Or could it just be the fresh Jamaican island breeze? Perhaps it's the tantalizing, tropical fruit-infused, fragranced candles, incense and oils that even now awaits you! Bring yourself to the island with a little aromatherapy. Come reminisce on fond memories of home or imagine just how you could spend your summer vacation in Jamaica. Alleviate the stress of lingering cabin fever with a cure-all spa day using hair and skin care products- facial cleansers: charcoal, tea tree, aloe vera and hemp facial wash; lavender, rosemary, ortanique and cerasee soap bars. massage oils, coconut oil for skin, lotion and body creams.   
Here you will find unique, expertly made accessories skillfully conceptualized from an array of materials such as fabric or fibre or leather crafted items created by local artisans and designers. Jamaican creatives are always in tune with the latest trends in the world of fashion and totally on par with global best practices and international production standards. As niche brands, each designer intricately cuts or weaves and designs fashion-forward items, sandals, clutches, purses, tams and belts and much more.
You will find symbolic prints inspired by the black gold and green of the Jamaican flag or the red, green and gold of reggae music and Rastafarian themes as well as artistically themed tie-and-dye hand-made prints. Our  bold bandanna highlights the details of attractive ready to wear items such as swimwear, dresses, kaftans, blouses, and shorts. Complimenting these aesthetically endearing items are handmade jewelries creatively constructed from calabash, copper, stone, beads, and recycled paper in the form of bracelets, necklaces and earrings. For a finished look from head to toe leather crafted sandals are also available. 
Boasting a  charming catalog of items featuring thoughtfully curated products from apparel to food, Fiwi tings [translated: 'our things' in English] highlights agro-processed herbs and ground provisions made into spices and gluten-free flours by Things Jamican owned brand 'Jamaica Harvest'. Irie Magic, another brand of TJ caters for kids and toddlers; seamless ribbed collar with taped neck and shoulders seams for durability.  Onesies and bibs, perfect for a friend's baby shower party and Irie Magic kid tees. 
Intricately molded sculptures are making their way into the home of new owners and bringing back the feels of home in Jamaica. Our local artisans and painters carefully craft these items for lovers of antique inspired finds, well this is the right stop for you. The Jamaican history is rich in traditional norms being practiced in present day and also the items that are used in everyday way of life. In almost every home you will find an object that is symbolic to family history or to a way of life. We feature kitchenware, gallery pieces and home accessories.
Reading a book is one of the most relaxing ways to evoke nostalgia, engage with hitherto unknown characters, and escape to magical places. The literature collections of the Things Jamaican stores offer pulsating texts to tickle your palate with scrumptious recipe books and excite your imagination with Anansi stories, tales of life in Jamaica, the origins and history of Dancehall music and more. 
With lots of new recipes to try from your popular television (TV) food channel or youtube and Stay at home orders, there is a lot of time to get culinary creative in the kitchen. You've probably been wondering for the longest time how to perfect the world famous Boston jerk chicken flavour; this is where you will find the secret ingredients for oozing flavours onto your taste buds. For a taste of Jamaica browse our 'Nyammings' corner for all you can eat Jamaican.
Our bundle of joys are the most precious human beings; they grow up to be future faces of the world. We simply could not leave them out…You can dress them up in culturally inspired onesies, tees and costumes for any Jamaica day celebration at home or abroad or inspire them with fictional and True Jamaican stories. 
These are premier brands we often identify with the Jamaican culture, particularly food; baked goods, beverages, cereals and snacks.
Nestled in the country's fast-paced and exciting capital city of Kingston are three conveniently placed Things Jamaican store locations. Norman Manley International Airport (NMIA); caters to a diverse cross-section of outbound travellers from the island. Devon House Kingston, Things Jamaican, 14 Camp Road, Kingston and our "Things Jamaican Online Store for Jamaicans living in Jamaica for Jamaicans living overseas and all international visitors to our island from Europe, America and Asia.