Ackee and Saltfish- Delicious Jamaican Recipe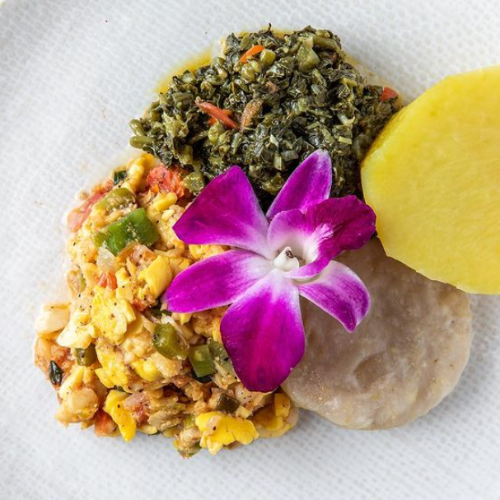 Ackee and saltfish
This year Jamaica celebrates 60 years of independence. 60 YEARS!
As we draw nearer to this historic date, we have decided to share the most Jamaican thing we can…REAL JAMAICAN FOOD! That's right, the infamous Jamaican Ackee and Saltfish recipe brought to you by Things Jamaican.
Ackee and saltfish , Jamaica's national dish, is one of our most popular foods. This dish is usually eaten at breakfast but can be enjoyed at any time of the day. The ackee fruit was introduced to Jamaica during the transatlantic slave trade and was planted across the island by enslaved West Africans. This fruit is especially unique because it is actually poisonous when unripe. The ackee fruit is protected by a hard outer orange skin that MUST be open before consuming. It is important that the skin has opened naturally and is not forced open prematurely.
Saltfish is made from dried and salted cod that has been preserved by drying and salting. The drying and salting removes excess moisture and bacteria, allowing it to be stored and preserved for longer periods. Dried and salted codfish originated in Nordic countries such as Norway and Iceland many centuries ago. The combination of the ackee's smooth texture and neutral taste and the saltiness of the saltfish makes this dish a unique hybrid of flavour on your plate.
Ackee and saltfish has been a staple in Jamaican cuisine long before our first Independence day. Since then, there have been many variations of this dish. There are vegan recipes, ackee patties, ackee and saltfish burgers and so much more. But before we venture off into new and exciting territory, it is important to master the basics first.
Here is how you can make your own authentic Jamaican Ackee and Saltfish breakfast with real ingredients. This recipe is the perfect first step into authentic Jamaican cuisine.
WARNING:
Ackee can get too mushy if added too soon. Add at the end to avoid the loss of texture
Ingredients for Traditional Ackee And Saltfish
10 ounces of salted codfish
2 tablespoons olive oil
1 medium white onion
1 stalk of scallion
2 medium sweet peppers
1tsp Scotch bonnet pepper
2 minced garlic cloves
1 small tomato
1 tbsp dried thyme
1 can ackee (or 10 ounces)
Salt and black pepper
RECIPE:
Thoroughly rinse saltfish under running water to remove excess salt. Place in a bowl of water and let soak for an hour or overnight.
Drain soaking water and transfer fish to a pot with cold water. Boil the saltfish for 20 minutes. Drain the boiled water and repeat for another 20 minutes..
Discard water and chop saltfish into chunks (1 inch). Be sure to remove excess bones and flakes.
Soak the saltfish in water and then boil twice to release excess salt
Finely chop the following: onion, scallion, tomato, sweet pepper
In a medium skillet, add two tablespoons of olive oil over medium heat
Add the onion, scallion, bell pepper, Scotch bonnet pepper, and minced garlic. Cook for 2 minutes.
Add the chunks of saltfish and stir for 1 minute
Add the tomato and thyme to the mixture
Create space in the middle of the pan by pushing the ingredients to the edge.
Gently add the ackee to the centre and fold the other ingredients onto it. Take extra precaution to avoid making the ackee mushy.
Cook through for about 5 minutes and season with salt and pepper.
Serve with your favourite Jamaican side dish
There you have it TJ tribe, the recipe to authentic, bona fide Jamaican Ackee and Saltfish. This dish is the perfect way to celebrate Jamaica's BIG 60. This independence day, celebrate Jamaica with your loved ones over this delicious dish.
Happy cooking!Ackee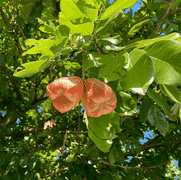 CAUTION: Closed ackee is poisonous. Wait till it naturally opens before cooking.