How to Make a Delicious Coffee Cake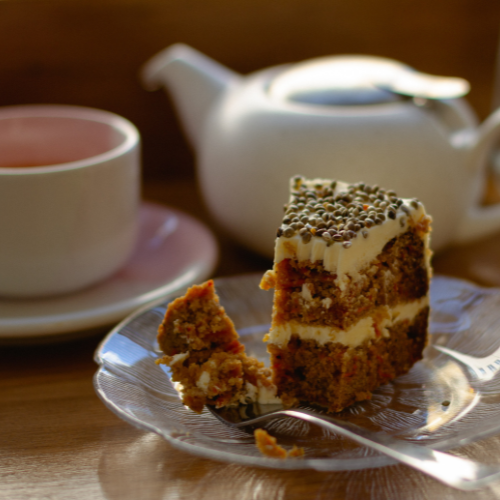 Calling all coffee lovers!
Coffee is arguably the world's most popular beverage after water. Its nutty flavour keeps us going throughout the hustle and bustle. Sometimes the aroma alone can stimulate our senses and make us feel alive again after that pesky post-lunch "itis". A cup of coffee is the five minutes of heaven that we need to jolt us out of our slumber and coax us away from the warmth of our beds. Many of us simply cannot survive with this drink that has become gold in a mug. 
International coffee day is coming up and we wanted to share with you an easy, delicious recipe for Coffee Cake with banana. This moist, fluffy dessert can be eaten in the morning to compliment your cup of Joe, or in the afternoon with a cup of tea. You are guaranteed deliciousness with this recipe, and there is no doubt that you already have most of these ingredients in your kitchen. Almost every Jamaican household has a few bananas hanging in that overripeness stage, so why not put them to good use?
Without further ado, here is the recipe for Coffee Cake with Banana.
Here's what you'll need...
1 cup all-purpose flour (substitute for non- gluten options such as breadfruit flour, and cassava flour)
1 tsp Baking powder
1/2 tsp baking soda
1/2 cup milk
Chop the ripe bananas and place into bowl

Add the coffee, brown sugar and oil, and mix them together. You can use a traditional whisk or an electric hand mixer.

Add the flour and baking powder to the wet ingredients. For better results, gradually and through a sifter. Whisk the ingredients together.

Gradually add the milk to the mixture while stirring until it has reached a smooth consistency.

Grease a traditional baking pan with oil or butter. Pour the mixture in and add a handful of walnuts or chocolate chips (optional).

Place in a preheated oven and bake at 175 degrees celsius or 345 fahrenheit for 25 – 30 minutes.

Let cool completely and enjoy.