This Holiday Season Rev it Up, Tun it Up and Liv it Up!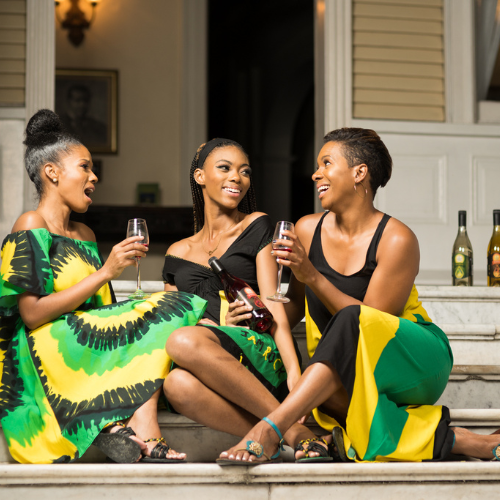 The holiday Season is here! It is the most wonderful time of the year again. This time of year always reminds us of our blessings and puts us in a festive mood.  
This season, we want to encourage you to Rev it up, Tun it up and Liv it up! The last few years have made people more intentional with their lives, down to every last detail. Intentionality is in, mindlessness hustling is out.
We are going into 2023 with intention. Start off the new year right by incorporating these tips from now. Rev it Up, Liv it Up and Tun it Up this holiday season.
November is the month of gratitude. With Thanksgiving and International Men's Day We have been in a grateful mood for all of November. We have so much to be thankful for. Gratitude is an excellent way to stave off the pesky feeling of badmind. When you really take the time to appreciate all that you have, there won't be any room left in your mind and spirit for envy. We want to encourage you to Rev up the gratitude this season! What are you grateful for? Here are a few things you might be taking for granted:
Getting home safely

Your roots and traditions that make you who you are and give you a strong sense of self

Loving friends and family- Friends are the family you choose. The trend of "friendsgiving" has platonic relationships in their rightful pedestal.

Waking up this morning

FOOD
Christmas ah Come! That means it's time to redecorate, put up new decor, go shopping, the list goes on and on! There are so many different ways that we can tun up the festivities. Start your day in a joyful mood. Wish everyone you see around you Happy Holidays. People might think you're annoying at first but happiness is contagious and before you know it you've started the happiness trend.
Prioritize quality time with your loved ones and be intentional about fostering life-giving relationships. The hustle and bustle of life can make us take important people for granted and let our relationships fall by the wayside. Our interpersonal relationships are the foundation of our mental and emotional well-being. Schedule that girl's night, go on that coffee date, or host your own brunch party.
Livity is the Rastafari concept of righteous, "everliving" living. Its essence is the realisation that an energy, or life force, conferred by Jah (God), exists within, and flows through, all people and all living things.
Enhance your livity by taking a holistic approach to your life. Put your health and wellbeing first by practising mindfulness, getting regular checkups and opting for natural products. In order to face life's challenges head-on, you need to take proper care of yourself first.
Practice self-love so that you can pour out and do for others. You can not pour from an empty cup, so fill your vessel before pouring it into anyone else. The hustle and bustle of everyday life and overstimulation from social media can really do a number on our nervous system leaving us feeling more stressed. Mindfulness is the perfect remedy for this. 
Aromatherapy can do wonders for your nervous system by bringing you back to the here and now, and away from the hustle and bustle of modern life. Oils like lavender and bergamot have a soothing effect almost instantly and can be incorporated into your shower regime with natural homemade soaps and lotions, or they can be used to set a peaceful and zen environment in candles.
You can also manage stress by reprogramming your nervous system with mindful breathing exercises. Breathe into your belly and allow it to expand to full capacity before exhaling all the breath from your body. Focus on your breathing and repeat a number of times.
Let us go into chapter 2023 with intention. Use these tips to have a splendid holiday season.