Jamaica No Problem? 4 Reasons You Should NEVER Visit Jamaica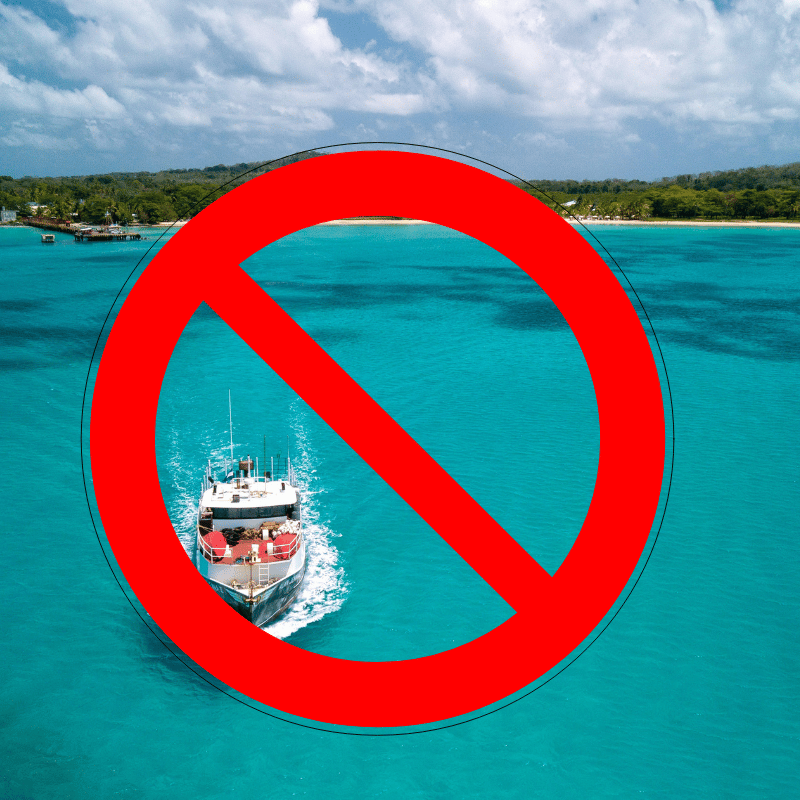 White sandy beaches, crystal clear skies, perfect weather nearly all year round. What more convincing could you want to visit Jamaica, land of Wood and Water? Jamaicans take the " I live where you vacation" phrase as a badge of honour. Jamaica is often on the top of people's travel bucket list…but not yours! People like you are a different breed of a specimen who wants absolutely NOTHING to do with Jamaica. In fact, just the very thought of visiting makes you sick to your stomach. Here are four reasons why you would never want to visit this tropical paradise.
---
Yuh Deady- Deady
Deady- Deady: A person or place that is dull and boring, lacking in interest or excitement. Deady deady is just one of the many double-up words in the extensive Jamaican vocabulary of patois. It isn't enough to just say that something is "deady". Very deady doesn't do it either. Doubling up the word allows for even more emphasis.
If you are deady-deady, you probably hate lively music and festivities. The fact that nobody parties like Jamaicans leaves you baffled. How can a group of people love to party so much? You simply cannot keep up with the festivities from sun up to sun down. You're also unadventurous. Even if partying isn't your cup of tea, you prefer to not go sightseeing and explore the urban life or hike in nature and be one with some of the diverse flora and fauna endemic to Jamaica.
---
Yuh Coonu- coonu
Coonu-coonu: Jamaican term for standoffish and anti-social.
Friendly people bother you. You and the grinch would be best of friends. You hate being greeted with a pleasant "Good morning" or "wah gwaan". In fact, it is considered a social faux pas to not greet someone when you see them, even if it is a stranger. In Jamaica hospitality is more than just an industry, it is a way of life.
The joviality of our people directly corresponds with the ambiance of our environment. But this is genuinely a mystery to you. You just don't understand how people can fathom to be just as warm as the weather I mean, isn't the temperature warm enough. Smiley smiley and laughy laughy people are a mystery to you.
---
You Love the Cold And Dreary
That's right, any cold and wet thing is what you like. You love frostbite, below zero temperatures, sunless skies and dreariness. Sunlight and summer breeze makes you want to retreat to the hole from which you crawled out. You think that the heat of the tropics equates to frowsy armpits everywhere. Oh the horror when you find out that Jamaicans use natural ingredients to keep them smelling fresh all year round. Aghast!
---
Yuh Nuh Nyami-Nyami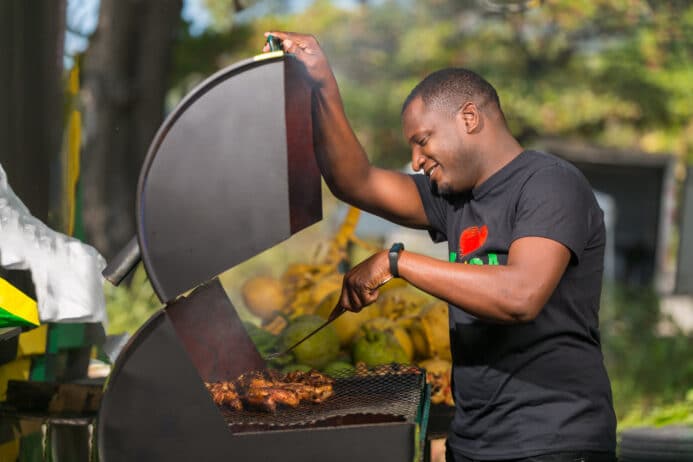 Nyami Nyami: Someone who indiscriminately eats alot. You pack so light that you forget the most important thing…yuh wongo gut! There are so many different flavours waiting to be tasted but they can stay there since you are not a nyami nyami person. In fact, you find good food repulsive. Exotic flavours and richly seasoned food make your stomach turn. Jamaican food is anything but bland, and bland is your middle name. Jerk Chicken? Yuck! Vegan food seasoned to greatness? It sick yuh stomach!
---
Well, there you have it. Four reasons why a special snowflake like you should not under any circumstances even put your pinky toe on Jamaican soil. However, if you know someone who really wants to visit Jamaica, you should still share this with them. They might be the opposite of what was described above, just the people we are looking for!