Hygge & Irie – An Unlikely Match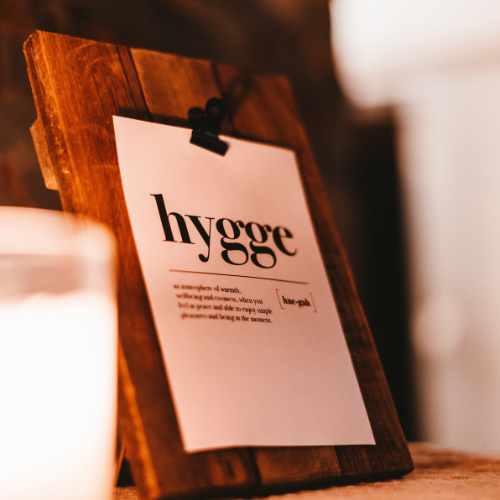 Hygge and Irie – an unlikely match made in wintery heaven.
Winter is here. Longer days and shorter nights mean that most people don't even get to feel sunshine on their faces. During this time of year, many of our northern friends are turning to the hygge lifestyle to help them survive. Hygge, pronounced 'hoogah' is a Danish word to describe the art of creating a pleasant and cozy atmosphere. It's about using things like candles, soups and warm beverages to make the harsh winter feel comfortable and bearable. This Nordic ideology promotes wellness and happiness and has taken the world by storm for the past five years. This year, switch things up by creating a feeling of Irie in your home this winter.
Irie is the Jamaican word used to describe good feeling, well being and happiness. 
"How yuh doing?" "Mi alright man, everything Irie"
Irie is to Jamaicans what Hygge is to Danes. It is about being 'alright' and in good spirits. With luminous sunshine almost all year round and breathtakingly stunning beaches, feeling Irie does not pose a challenge for us yaadies. Here are some tips on how you can create an atmosphere of Irie in your life.
Aromatherapy – Bring warmth into your home with handmade Jamaican candles. Flood your senses with tropical scents of pineapple and coconut. Whether you live in sub-zero temperatures or in the Caribbean, candles and essential oils are great ways to create that island vibe in your home.
Artwork & Home Accents – Don't let the dullness of winter bog you down. Whether it is a market scene or a breathtaking landscape, Jamaican art is the perfect way to brighten up your home. Our pieces are representative of our people- full of zest and colourful personalities. Jamaican artists typically use vibrant colours in their work which makes it stand out against any wall in any room
Chocolate Tea – What would be a better way to warm up from the inside out than with rich chocolate tea? Our chocolate tea from Jamaica Harvest tastes like an oasis of love and warmth. From pure Jamaican cocoa beans to happiness and warmth in a mug.
An Irie mug – Sip your decadent chocolate tea from a vibrant, handmade mug. Our handmade items are crafted with care, and each piece has a unique story behind it, unlike mass produced items.
Although they come from opposite sides of the world, 'Irie' and 'Hygge' have a lot in common. Both ideologies prioritise relaxation, good food and wellbeing. You can incorporate these tips to have an 'Irie' winter. You might not get to come to Jamaica anytime soon, so why not let us bring Jamaica to you?